Commercial & Industrial Roofing Services in Denver, CO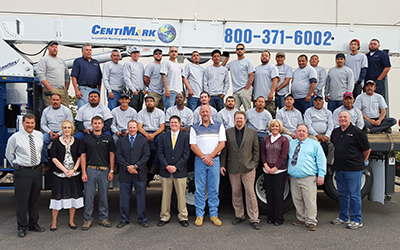 National Commercial & Industrial Roofing Contractor
As a premier commercial and industrial roofing company, this CentiMark location provides the best roofing solutions to Central Colorado (including Boulder, Colorado Springs and Aurora) and the Denver area including the city of Lakewood. CentiMark offers a diverse set of roofing systems that are designed to provide commercial customers with the best in benefits and value.

Commercial Roofing Systems
Each roofing project is thoroughly evaluated by CentiMark's Denver based roofing crews before a recommendation for a roofing system is delivered. A list of the roofing systems offered by the company includes Spray Polyurethane Foam (SPF), TPO, EPDM (rubber roofing), Modified Bitumen, Built-up Roofing, PVC, Metal, Steep Slope, Roof Coatings and more.

Denver Roofing Contractor Services
In order to fully support customers, CentiMark also offers related commercial roofing services such as storm damage repairs, roof cleaning, emergency roof repairs, and others. Roofing emergencies don't wait for normal business hours, which is why CentiMark is available 24/7.

Green Roofing
Green roofing is here to stay, and CentiMark offers options for commercial and industrial properties. Green roof options include daylighting, LEED, garden roofing, cool roofs and more.

The CentiMark Difference:
CentiMark roofing systems are installed for customers who expect the finest industrial or commercial roofing services in Denver and Central Colorado. CentiMark's local Denver roofing crews possess exemplary expertise and knowledge.
Safety isn't just a buzzword at CentiMark. Roofing teams develop a safety plan and targeted plan of action for each project. This information is then provided to the customer prior to any work starting.
CentiMark stands behind the workmanship and materials of all Denver roofing crews by offering a Single Source Warranty, which can be customized, extended, and transferable based on the customer's needs.
As a Denver roofing contractor, CentiMark maintains a database of references that are sorted by roof type, roof size, and industry.
Warranty work and emergency repairs get a prompt response from CentiMark's local Denver roofing crews.
CentiMark offers its customers innovative tools such as online roof management and roof evaluation programs.
Searching for Commercial Flooring Services in or Around the Denver Area?
Contact Us Today!
Looking for professional commercial roofing services in Denver,CO? Our dedicated team is ready to assist you with all your roofing needs. Simply fill out the form below, and we'll promptly get back to you, providing the reliable solutions you're looking for!