Commercial Roofing Services in Mechanicsburg, PA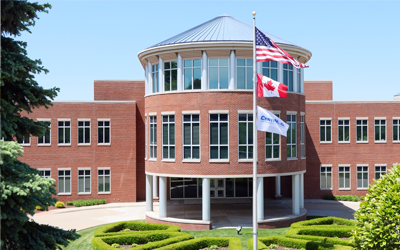 Mechanicsburg Commercial Roofing Company
CentiMark is a nationwide commercial roofing company with offices spread across the entire United States. This office services Mechanicsburg, Pennsylvania as well as the surrounding areas including Colonial Park, Carlisle, Elizabethtown, Hanover, Harrisburg, Hershey, Lancaster, Progress, York and more!
CentiMark offers your Mechanicsburg area business a range of industrial and commercial roofing solutions that were developed to meet your roofing needs and deliver other important benefits.

Commercial and Industrial Roofing Systems
Once you contact CentiMark, your business will undergo a comprehensive commercial roofing assessment by CentiMark's experienced contractors. Once the evaluation is completed, CentiMark roofing experts will provide you with a roofing system or repair recommendation. Roof system options offered by CentiMark include: Spray Polyurethane Foam (SPF), Thermoplastic Polyolefin (TPO), Built-up Roofing (BUR), Ethylene Propylene Diene Monomer (EPDM)), Polyvinyl Chloride (PVC), Modified Bitumen (Mod-Bit), Steep Slope Roofs, Metal Roof Systems and various types of Roof Coatings.
If you're considering a green roof for your business, CentiMark also provides options such as daylighting, garden roofing, energy-efficient roofing (Photovoltaic Systems) and cool roofs. These environmentally friendly roofing options can also help your business earn LEED points. If interested, be sure to inquire about the available options when speaking with your CentiMark appointed project manager.

Commercial Roofing Services in Mechanicsburg
If your business requires roof maintenance or an emergency roof repair, CentiMark offers services such as commercial roof cleaning, roof repairs, storm damage repairs, preventative maintenance and more. We are a full service roofing provider and have the capability to perform a variety of roof system applications (e.g.: Single-ply, BUR, Mod Bit, Metal, Coatings, Shingles, etc.).

The CentiMark Difference:
As a premier commercial roofing contractor serving the Mechanicsburg area businesses, CentiMark offers professionally-trained teams who install and maintain the company's innovative roofing systems.

Safety is a concern for everyone at CentiMark. Customers are provided with a

safety plan

and a targeted action plan prior to work beginning on your business.

To meet the unique needs of your Pennsylvania business, CentiMark offers a single source warranty with options to extend, transfer, and customize the warranty.
CentiMark maintains an extensive database of references that are sorted according to factors such as roof size, industry, and roof type.
Emergency roof repairs and warranty work can wreak havoc on your business's productivity. To keep your downtime to a minimum, CentiMark has crews of roofing contractors standing by to meet your need for these services.
Streamline commercial roofing services for your business by taking advantage of CentiMark's roof evaluation services and online roof management tools.
Need Commercial Flooring Services or Products in Mechanicsburg?
Contact Us Today!
Looking for professional commercial roofing services in the Mechanicsburg, PA area? Our dedicated team is ready to assist you with all your roofing needs. Simply fill out the form below, and we'll promptly get back to you, providing the reliable solutions you're looking for!