Commercial Roofing Solutions in Hawaii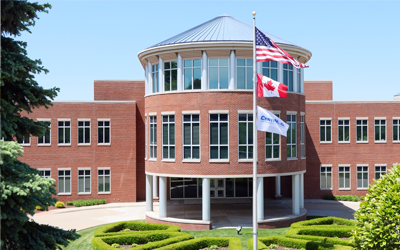 National Commercial & Industrial Roofing Company
CentiMark strives to deliver the highest-quality roofing solutions and services to commercial and industrial businesses throughout the United States including Hawaii. CentiMark is a nationwide commercial roofing company with locations scattered across the US. This CentiMark roofing office services the entire island including the areas of Hauʻula, Honolulu, Kahuku, Kailua, Kaimuki, Kaneohe, Pearl City and Waimānalo. In addition to providing commercial roofing services to customers throughout the island of Oahu, this CentiMark office also services other Hawaiian Islands including the Big Island of Hawaii, Kauai and Maui. In fact, CentiMark in the Hawaiian Islands is celebrating its 15th year of being a full service commercial roofing resource for Hawaii.
Commercial Roofing Systems
CentiMark's commercial roofers serving Hawaii have demonstrated a superior level of experience and expertise in the evaluation and installation of roofing systems. CentiMark roofing systems include: Spray Polyurethane Foam (SPF), Modified Bitumen (Mod-Bit), EPDM (rubber roofing), Thermoplastic Polyolefin (TPO), Polyvinyl Chloride (PVC), Built-Up Roofing (BUR), Metal Roofsand more. In addition to roofing systems, CentiMark also offers a variety of roof coatings (acrylic, aluminum, copolymer, silicone) to protect and extend the life of a roofing system.
If your Hawaii business is ready to become more environmentally friendly while saving on energy costs, CentiMark offers a variety of green roofing options. Eco-friendly commercial roofing options include daylighting through prismatic skylights or light tubes, garden roofs, cool roofs and Photovoltaic systems that utilize solar panels to produce electricity from exposure to the sun's radiant energy. CentiMark's green roofing options can also help you earn LEED points so if interested, be sure to inquire about this when speaking with your CentiMark appointed project manager.
Hawaii Roofing Contractor Services
In addition to providing top-notch reroofing services for commercial and industrial businesses, CentiMark also offers related services like roof cleaning, asset management, storm damage repairs, 24/7 emergency repair service and more.
The CentiMark Difference
The experienced commercial roofing professionals at CentiMark possess the expertise to effectively make evaluations before recommending the ideal roofing system for your Hawaii business.
CentiMark's focus is set squarely on the safety of everyone involved in your commercial and industrial roofing project. The roofing team meets this objective by developing a thorough safety plan and sharing it with you prior to beginning work.
The Single Source Warranty CentiMark offers to Hawaiian commercial roofing customers provides assurance CentiMark stands behind everything installed. Warranties can be extended, transferred, and customized.
CentiMark roofers are proud of the references earned over the years, and want you to be confident in your decision to hire CentiMark. For ease of use, references are organized according to industry, as well as roof type and roof size.
CentiMark helps your Hawaii business stay productive, even when you need warranty work or emergency roofing repairs. Dedicated crews are standing by, ready to swing into action when needed.
Staying updated on the roofing services your business needs is easier with CentiMark's online tools. Plus, manage preventive maintenance and more.
Need Commercial Flooring Services or Products in Hawaii?
Contact Us Today!
Looking for professional commercial roofing services in Hawaii area? Our dedicated team is ready to assist you with all your roofing needs. Simply fill out the form below, and we'll promptly get back to you, providing the reliable solutions you're looking for!