Commercial & Industrial Roofing Solutions for Long Island, NY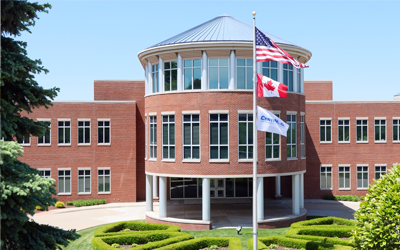 National Commercial & Industrial Roofing Company
CentiMark is a nationwide commercial roofing company with locations throughout the entire United States. This location in Suffolk County, NY services all of Long Island, NY and surrounding areas including New York City (NYC).

Long Island and NYC customers can count on CentiMark's attention to quality workmanship, excellent materials and innovative roofing solutions when they need industrial and commercial roofing solutions.

Commercial Roofing Systems
Before a particular roof system is recommended, CentiMark's highly-trained team thoroughly evaluates your business and its roofing needs. Commercial roofing options available to Long Island area businesses include: Thermoplastic Polyolefin (TPO), Polyvinyl Chloride (PVC), Spray Polyurethane Foam (SPF), Built-Up Roofing (BUR), Modified Bitumen (Mod-Bit), Ethylene Propylene Diene Monomer (EPDM), Metal Roof Systems, Steep Slope, Roof Coatings and others.

Green Roofing
Is your business ready to take the next step in energy efficiency? Consider having CentiMark install ecologically-friendly, energy saving green roofs such as Cool Roofs, Daylighting, Photovoltaics (PV) Solar Panels or Garden Roofs.

Industrial and Commercial Roofing Services
CentiMark offers a range of supporting roofing services that complement the roofing systems. These include preventative maintenance, asset management, roof cleaning, and storm damage repairs.

The CentiMark Difference
CentiMark is committed to providing businesses in Long Island with the commercial and industrial roofing services they need.
Safety is the number one concern for CentiMark. Each job has a detailed safety plan in place, and any specific procedures are shared with you before your roofing project begins.
CentiMark stands behind their roofing systems, materials and workmanship. A Single Source Warranty is available that can be extended, customized or transferred.
It's important for you to be able to check CentiMark's references. For ease of operation, Suffolk County and Long Island roofing references are conveniently organized by roof size, industry and roof type.
Prompt attention to emergency roof repairs and warranty work are crucial to ensuring the smooth running of your business. CentiMark provides dedicated crews for these important tasks. Plus, be sure to take advantage of the preventative maintenance programs to increase your roof's lifespan.
CentiMark offers innovative, creative tools that are designed to streamline your ability to manage your roofing projects online.
Need Commercial Flooring Services or Products in Long Island, NY area?
Contact Us Today!
Looking for professional commercial roofing services in Long Island area? Our dedicated team is ready to assist you with all your roofing needs. Simply fill out the form below, and we'll promptly get back to you, providing the reliable solutions you're looking for!