Commercial Roofing Services for Memphis, TN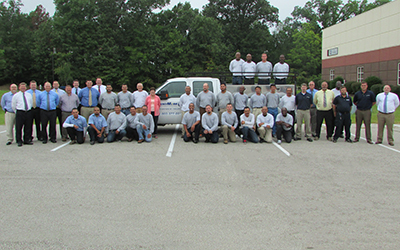 Industrial and Commercial Roofing
CentiMark is a nationwide commercial roofing company with locations throughout the United States. The CentiMark office in Bartlett, TN services the city of Memphis and surrounding areas in Tennessee, Mississippi and Arkansas. In addition to Memphis, popular service areas in Tennessee include but are not limited to Covington, Dyersburg, Jackson, Martin, Paris and Selmer. Service areas of Mississippi include Batesville, Columbus, Corinth, Greenville, Jackson, Meridian, Northern MS, Tupelo and Vicksburg. Popular service areas of Arkansas include Batesville, Blytheville, Conway, El Dorado, Fort Smith, Harrison, Jonesboro, Little Rock, Mountain Home, Pine Bluff, Springdale, Texarkana and West Memphis, AR.

This CentiMark location has over 45 roofing employees with four service and repair crews and four production (roofing) crews. There are also service sales representatives and project managers spread across Arkansas, Mississippi and West Tennessee that all report to this office.

Commercial Roofing Contractor Services
The initial step taken by CentiMark roofing crews involves conducting a professional evaluation. At that time, a particular roofing system is recommended. As a Memphis based commercial roofing contractor, CentiMark offers TPO, Modified Bitumen, PVC, EPDM (rubber roofing), Spray Polyurethane Foam (SPF), Built-up Roofing, Roof Coatings, Metal, Steep Slope and others.

In addition to commercial reroofing, CentiMark provides other commercial roofing services to its customers such as roof evaluations, emergency roof repairs, preventative maintenance, roof cleaning, storm damage repairs, parking lot pressure washing and other related services.

Options for Green Roofs
In order to meet customer demands, CentiMark offers numerous green roofing options including LEED, garden roofing, energy-efficient roofing, cool roofs, daylighting and other earth-friendly services to its industrial roofing and commercial roofing customers in Memphis and surrounding areas of Tennessee, Mississippi and Arkansas.

The CentiMark Difference:
As a Memphis based commercial roofing contractor, CentiMark's top-notch roofing crews install a full range of CentiMark commercial roofing systems.
Open communication and safety are top priorities at CentiMark. Each job has a safety plan and specific procedures that are shared with the customer.
CentiMark stands behind the high quality of its work by providing a single source roof warranty that can be customized to fit your needs, extended and transferred.
For ease of operation, this Memphis area roofing contractor organizes all of its references by roof type and roof size as well as by industry.
Both warranty work and emergency roof repairs have their own specialized crews to take care of these urgent situations.
Creative tools give CentiMark's customers the ability to manage their roofing projects online. Preventative maintenance programs help increase a roof's lifespan.

National Commercial & Industrial Roofing Contractor CentiMark, a highly-skilled roofing contractor in the Memphis area, strives to provide its customers with the specialized commercial roofing products and services they need in regards to benefits, value and design.
Need Commercial Flooring Services or Products in Tennessee or a Surrounding Area?
Contact Us Today!
Looking for professional commercial roofing services in Memphis area? Our dedicated team is ready to assist you with all your roofing needs. Simply fill out the form below, and we'll promptly get back to you, providing the reliable solutions you're looking for!