Commercial Roofing Company Serving Billings, MT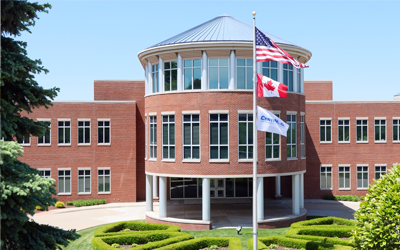 Industrial and Commercial Roofing in Montana
CentiMark provides commercial and industrial roofing services to customers throughout Montana including Billings and Great Falls. At CentiMark, we place a strong focus on delivering superior value and other crucial benefits.

Prior to beginning any roofing project, CentiMark's experienced crews perform a thorough commercial roofing evaluation. Their findings fuel their recommendation for a particular roofing system such as PVC, Built-up Roofing, TPO, EPDM roofing (rubber roofing), Spray Polyurethane Roofing (SPF), Steep Slope, Metal, Roof Coatings or Modified Bitumen.

Billings Roofing Contractor Services
CentiMark offers an expansive roster of commercial roofing services that are designed to support customers. These include preventative maintenance, roof cleaning, roof repairs for leaks and storm damage repairs including damage caused by hail. If your commercial roof has been damaged by hail, the CentiMark team can fix your roof and if interested, can show you better options for a current or future roof replacement that will be able to withstand large sized hail.

Green Roofing Options
Green roofing options provided by CentiMark include potential LEED points, daylighting, garden roofs, cool roofs and other systems that help a business reduce the amount of energy they use.

The CentiMark Difference:
CentiMark, a premier roofing contractor serving Billings, MT, employs commercial roofing crews with proven expertise to install the ideal CentiMark roofing system that meets the needs of your building.
Safety and communication are top priorities at CentiMark. Each project entails a well-developed safety plan and targeted action plan that are communicated to all roofing customers prior to each project start.
CentiMark stands firmly behind its workmanship and quality by offering a single source warranty. The warranty can be transferable, extended, and customized.
References that are sorted based on the roof type and size, as well as the industry, are maintained by CentiMark. Please inquire for references that apply to your Billings roofing project.
Emergency roof repairs and warranty work are given the prompt attention they need by local CentiMark roofing crews serving the Billings area and beyond.
Roof evaluation services and online roof management are just two of the forward-thinking tools offered at CentiMark for their valued roofing customers in and around Billings and Great Falls, MT.
Need Commercial Flooring Services in Montana?
Contact Us Today!
Looking for professional commercial roofing services in Montana? Our dedicated team is ready to assist you with all your roofing needs. Simply fill out the form below, and we'll promptly get back to you, providing the reliable solutions you're looking for!